Linie58 wurde im September 2011 von Designer Jakob Schenk gegründet. Linie58 entwickelt innovative Produkte "Made in Germany" die sich an funktionalen und ökologischen Gesichtspunkten orientieren. Produziert wird ausschließlich in Süddeutschland von spezialisierten mittelständischen Unternehmen. Qualitätskontrollen und Feinarbeiten werden in den eigenen Werkstätten vorgenommen.
Das Tick Tischfußsystem, das erste Produkt von Linie58, wurde erstmalig auf der Master of Arts Ausstellung in Helsinki als Abschlussarbeit präsentiert. Aufgrund der großen Resonanz, erfolgte die Weiterentwicklung bis hin zur Marktreife und wurde noch im selben Jahr der Öffentlichkeit präsentiert. Inzwischen ist die Tick Familie gewachsen und in verschiedenen Größen, Farben und Materialien  erhältlich. Das Tick Tischfußsystem hat diverse Preise erhalten, vor kurzem den Designpreis der Bundesrepublik Deutschland in Gold.
Linie58 was founded in September 2011 by designer Jakob Schenk. Linie58 creates innovative products "Made in Germany" based on functional and ecological aspects. The production is done exclusively in South Germany by specialized and high level local companies. The quality control and precision work is done in the Linie58 workshop in Bavaria.
The Tick table leg system, the first product of Linie58, was presented in spring 2011 at the Master of Arts Exhibition in Helsinki as a graduation work. Getting a great response, it was further developed for industrial production and launched in the same year. Since then the Tick family has grown and is now available in different sizes, colours and materials. The Tick table leg system has received several prizes, lately the Gold Award in the "Designpreis der Bundesrepublik Deutschland" for the Best Newcomer of 2012.
<!-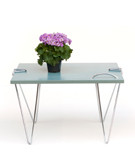 <!-
<!-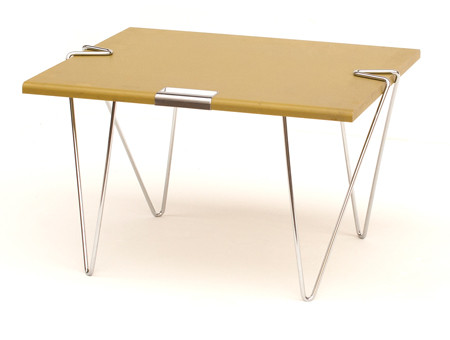 <!-
Linie58
Herzog-Tassilo Str. 15
86672 Thierhaupten
Deutschland
info@linie58.de
www.linie58.de